Let Your Eyewear Shine!


The Dutch Design-driven Top Vision Instore recently introduced a completely new in-store solution to display eyewear. Their Carré shelving system has a minimalistic design, that gives you the freedom and flexibility to create and recreate dynamic retail experiences.
Anna Bach, sales agent to the French avant-garde brand Emmanuelle Khanh, experienced their new eyewear display system firsthand in their showroom in Haarlem and was excited to see her beautiful collection "shine":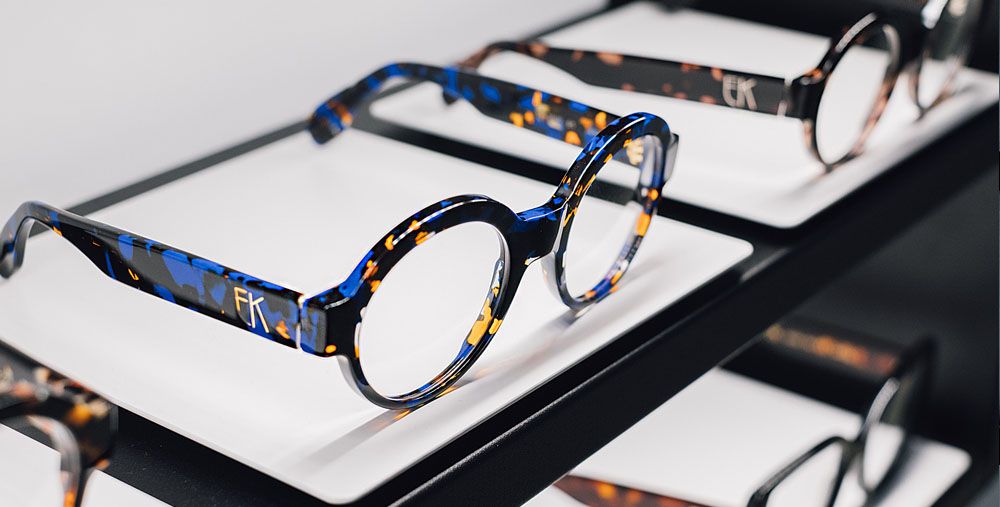 Carré units at Tempel Optiek


Hartger of "Tempel Optiek" is always looking for new solutions for its store. This must fit in with the cool rock and roll style of the store and not be too tight.
When Hartger saw the Carré cabinets with illuminated shelves, he immediately knew that this would fit well with his glasses in the higher segment. The boxes in between emphasize the brand extra.
At Bobo's Eyewear, they applaud creative freedom within the guidelines of their brands. Brian Kragt is therefore pleased with the result of Serengeti's presentation here.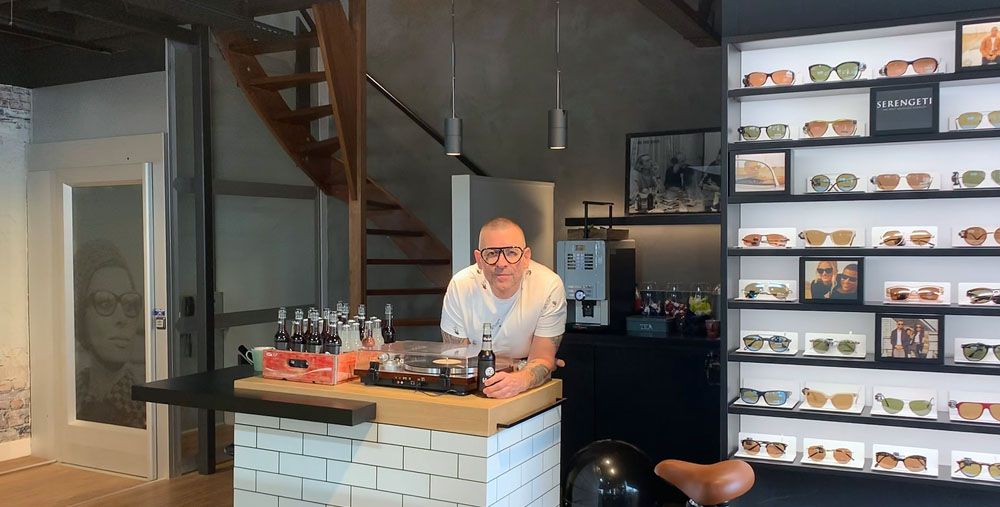 kitesurfing for a good cause

The Top Vision team is going to kitesurf 130 km along the Dutch coast to raise money for the Heart Foundation!
The team wants to collect 5K (out of approximately 750K) for "De Hartstichting" (Heart Foundation) to promote a healthier lifestyle in the Netherlands.
Top Vision asks their customers and suppliers for a contribution and they are already well on their way! Of course, they thank all their partners online!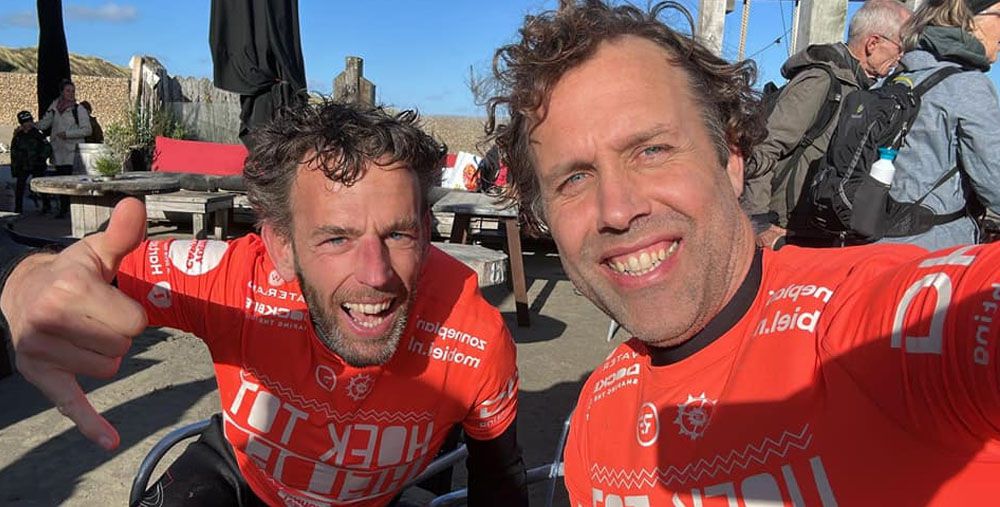 a new concept for destination

Top Vision spoke with Franca Merkelbag of Destination Optics in Amstelveen. They have called in Top Vision to give their store its own face again.
Sparring is always challenging, but the connection between Top Vision and Destination Optiek has always been great. The expectation was that we would come to a nice solution together.
The goal was to give the new store its own identity, by using separate elements, in order to give each segment just a little more attention.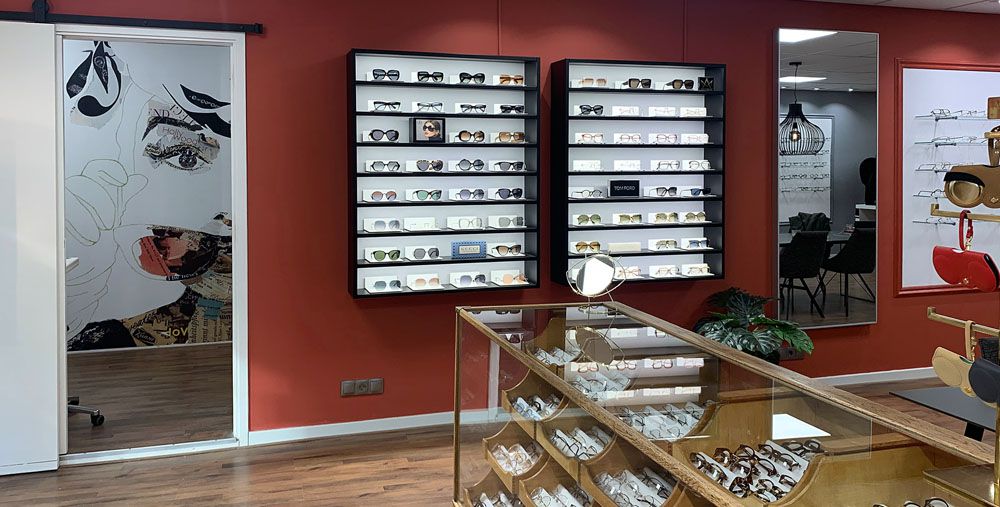 creating brand awareness

The interior of "Van Roosmalen Optiek" was still good, but Jasper van Roosmalen felt that some brands deserve more attention. Together with his interior architect Jos Baijens, he went looking for a solution, and they found it: the Carré units from Top Vision Group.
Jasper is very happy with the look of the new cabinets, and especially that it stands out among the customers. "I get a lot of positive reactions! Customers find it a wonderful way of presenting. It's really about the frames and even for simple collections, the way of lighting adds value."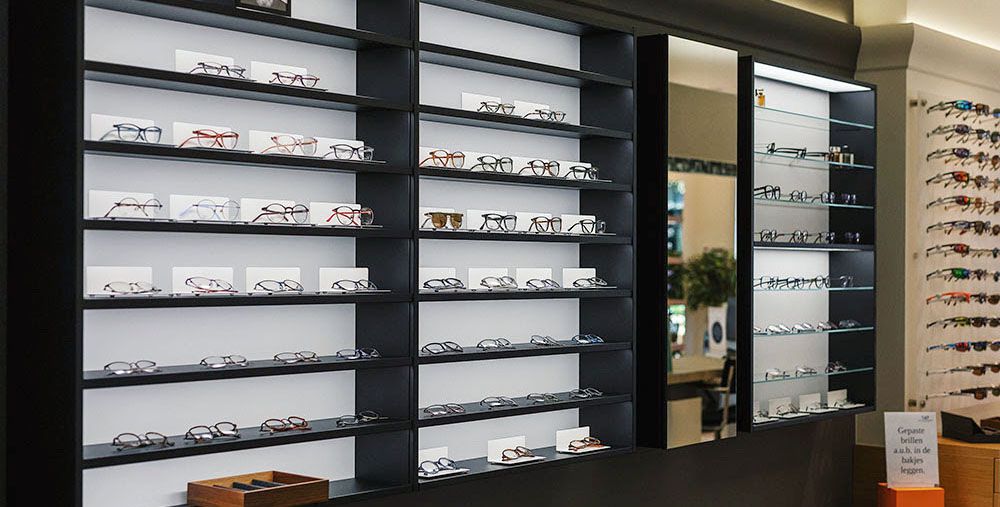 WHY KEEP YOUR STORE THE SAME?

Change is more important than ever. As an independent optician, you want to keep up with developments and be able to optimally serve your customers. Research shows that a renovation of a store results in at least 10-15% more turnover. Customizing the store is super easy according to Francis Peters, Account Manager at Top Vision. So why would you always keep your store the same?
How can you distinguish yourself from the rest and make your store so interesting that people want to enter the store? This question ran through the mind of Leo Copini.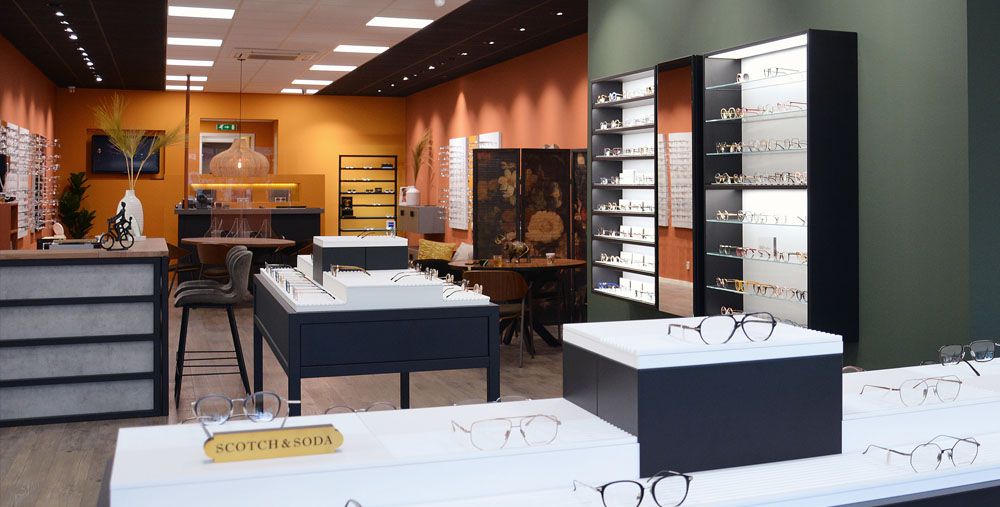 Creating stores for tomorrow


If you are looking for an in-store partner that thinks along with your business case, then Top Vision is the place to be. That's one of the reasons that "Federmann Opticiens" again chose to keep the well-known eyewear display manufacturer part of the decision makers for their newest project, their store in downtown Haarlem.
Many entrepreneurs often change who they work with. I have deliberately chosen to work with parties that have always worked well in the past. Because you know each other well, you are better attuned to each other, you immediately know what is meant. This makes it easier for you to confront and challenge each other in order to come up with new ideas. I would do it again next time.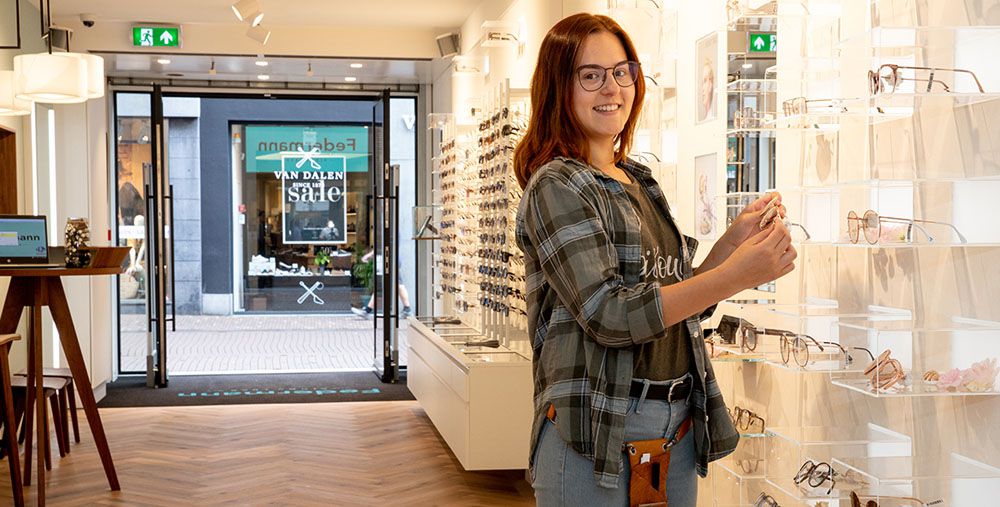 catch both run and fun shopper


Top vision group is successful in the field of beautifully designed eyewear presentations. With an impressive history and a relentless drive for innovation, they have grown into a specialist within the optical industry. The Dutch company consists of a young and dynamic team, where quality, service, and cooperation are of paramount importance. We spoke with director Rob de Wolf and account manager Francis Peters about their added value.
"At Top Vision Group you get the space to develop yourself. I started here as an account manager for displays and columns in particular. I now advise independent opticians throughout the Benelux.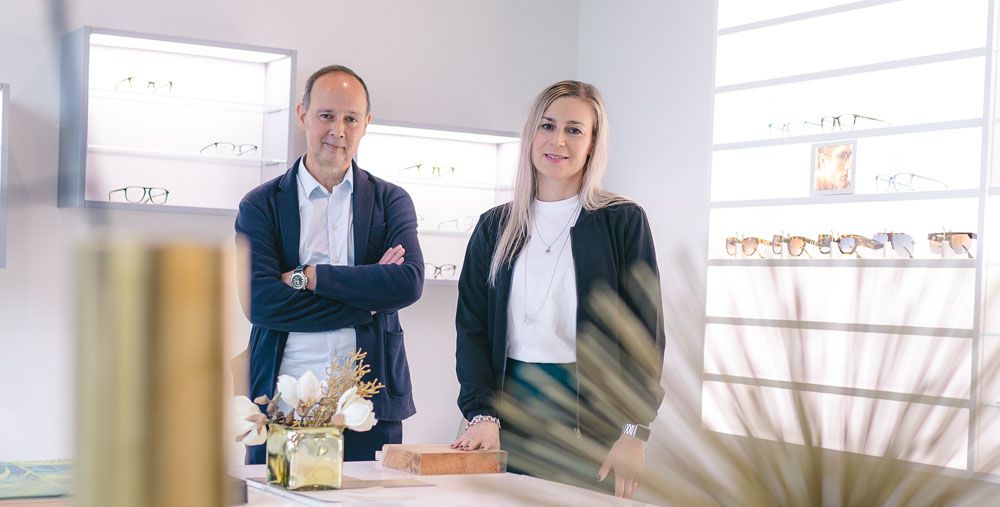 catch both run and fun shopper


Top Vision interviews customers about a renovation or relocation and especially about the why and how of it. It is interesting to read how certain processes have been set in motion. Also how, in consultation with each other, the desired result has been achieved. This time "Liebenberg Optometrie en Optiek" speaks:
"Clear communication, large window units and the use of warm materials immediately make you feel welcome. We love natural materials and we have looked for beautiful small details. This is something we just love. These are all things that we also see at home".