Your ideal glasses display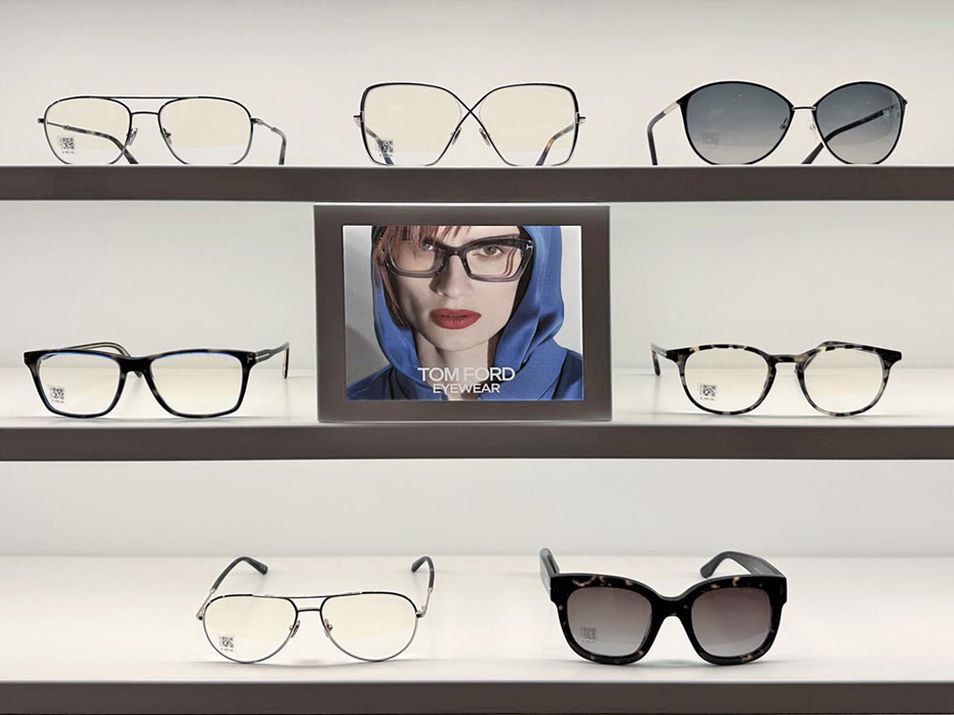 glasses display
WITH HORIZONTAL SHELVES

Presenting your frames horizontally is both clear and modern. Over the past few years, we have seen many optical shops changing their interior to eyewear displays with horizontal, open shelves.
The biggest advantage of presenting your eyewear collection in a horizontal way is to create easy-to-oversee displays, where your luxurious frames have more space to be highlighted. The customers in the shop will focus their attention on the (often smaller) collections presented in this manner.
Top Vision Instore has developed its own unique glasses wall display with shelves, in different sizes and colours. Introducing the Carré Shelving units product line, featuring glasses displays with steel shelves and integrated LED-light or our eyewear cabinets with glass shelves that are illuminated via a top panel.
For the most unique and luxurious display solution, check out the
Carré One remote lockable steel shelves
displays.
Present your high-end frames horizontally and safely, remote-controlled secured, in a beautiful glasses holder stand cabinet, with impeccable integrated LED-lighting for each shelf.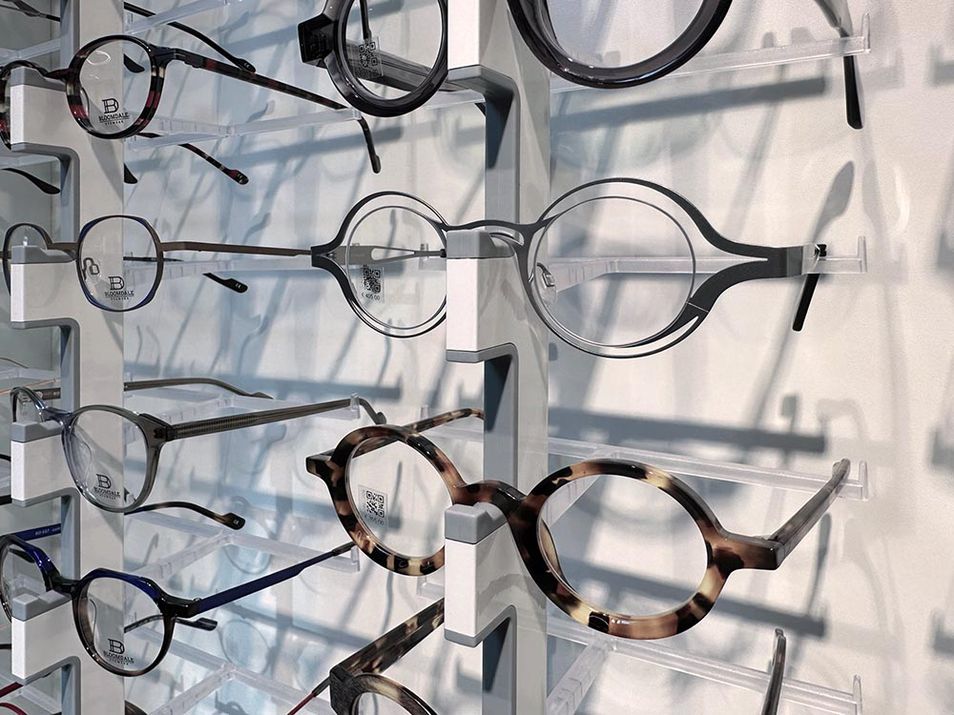 GLASSES DISPLAY
WITH VERTICAL RODS


For over 30 years, the core business of Top Vision Instore has been designing and manufacturing so-called eyewear rods or glasses stands. These products are key-locked or remote-controlled operated eyewear displays that present your glasses vertically.

Almost every optical store has a part of their shop where they want to present complete eyewear collections. These areas in the shop, which are used to present frames in a high capacity, will always have eyewear rods or frame bars integrated in the presentation as it's clearly the most (cost) efficient way to present a lot of glasses.

Top Vision offers two different models of eyewear rods: Alumina and Mino. These products are often placed in groups of 5 or 6 on individual panels.

We highly recommend checking out our Carré with Alumina lockable rods.
Present complete eyewear collections safely secured with key or remote control
in a beautiful glasses holder stand cabinet, with integrated top panel LED lighting.
The Carré eyewear cabinets with steel shelves and integrated LED is the perfect open eyewear display for your glasses.
If you wish to create an eyewear display to present full collections in high capacity, integrating eyewear rods is the most common way to achieve the best result.
The Carré One remote controlled lockable eyewear shelves let your eyewear collection shine, while you can carefree connect and chat with your customers.
glasses holder stand

our projects
Want to get inspired? See how other opticians and architects integrated our eyewear displays in their optical interiors and created their own unique glasses display.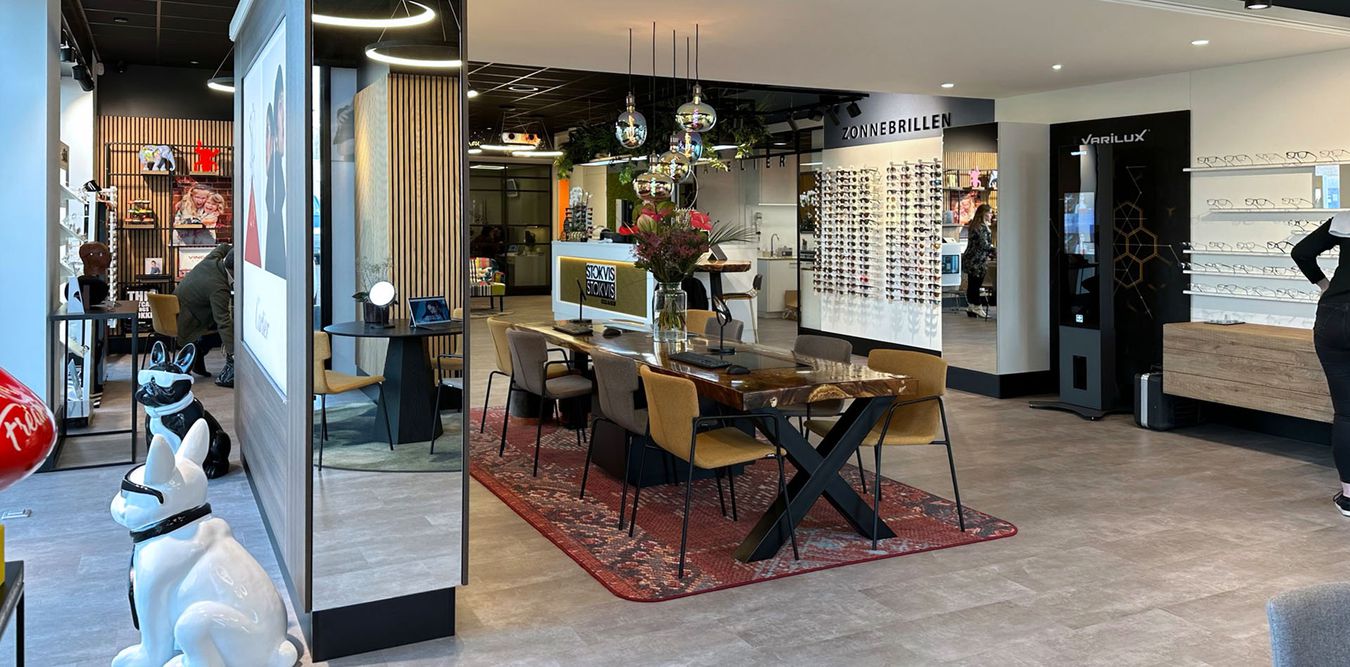 CHOOSE YOUR NEW GLASSES STAND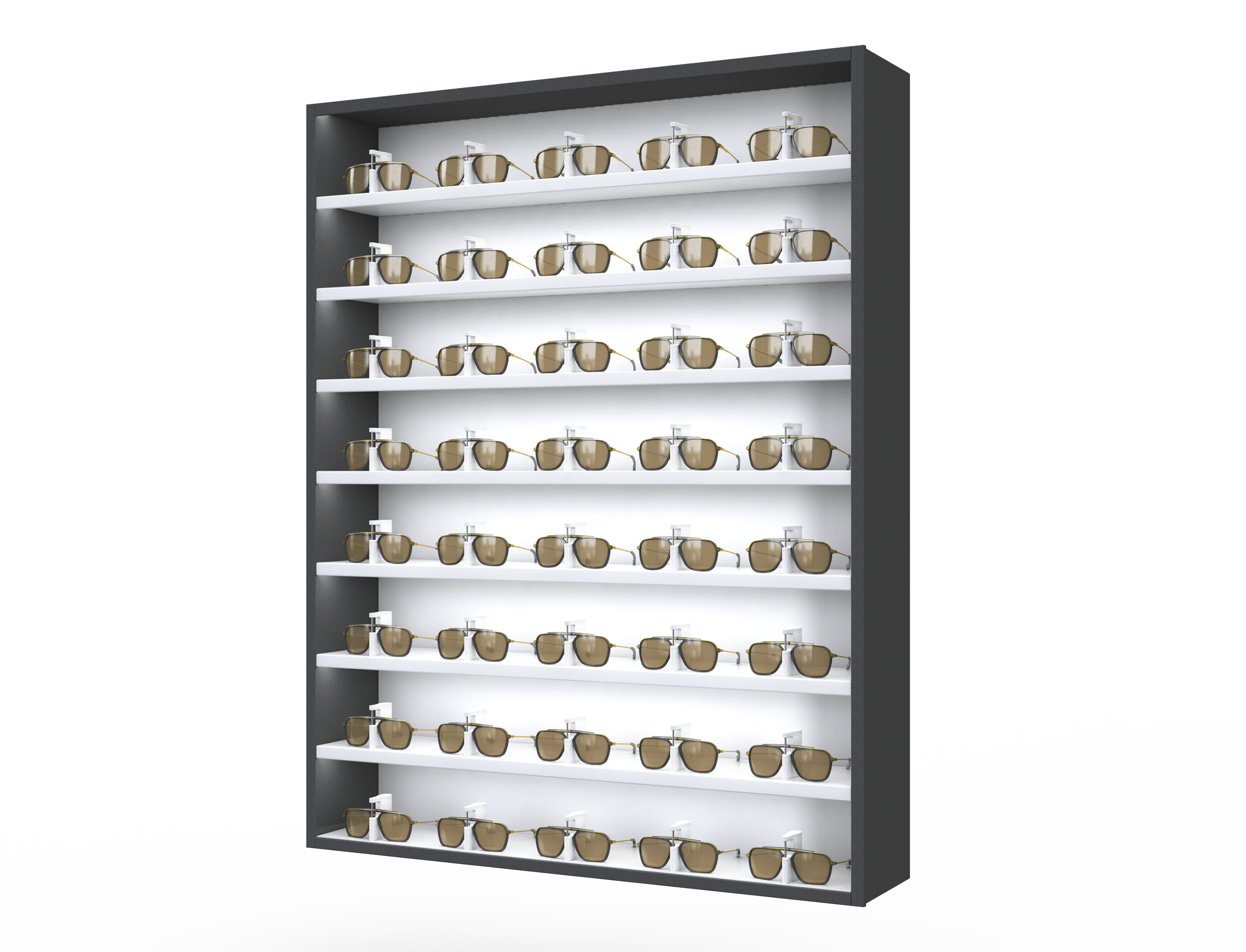 GLASSES DISPLAY locked

CARRÉ ONE REMOTE LOCKABLE SHELVES
This new glasses display, with unique remote lockable shelves, creates the ultimate luxury feeling as an eyewear display. Your high-end glasses collection is safely secured, while our integrated LED-lighting makes sure that your frames shine.

glasses display

CARRÉ STEEL SHELVES WITH INTEGRATED LED

This glasses display with steel open eyewear shelves, and integrated LED-lighting per shelf to make sure your frames stand out, is the ideal eyewear cabinet to showcase your unique eyewear collection. Use our accessories to highlight your frames even more.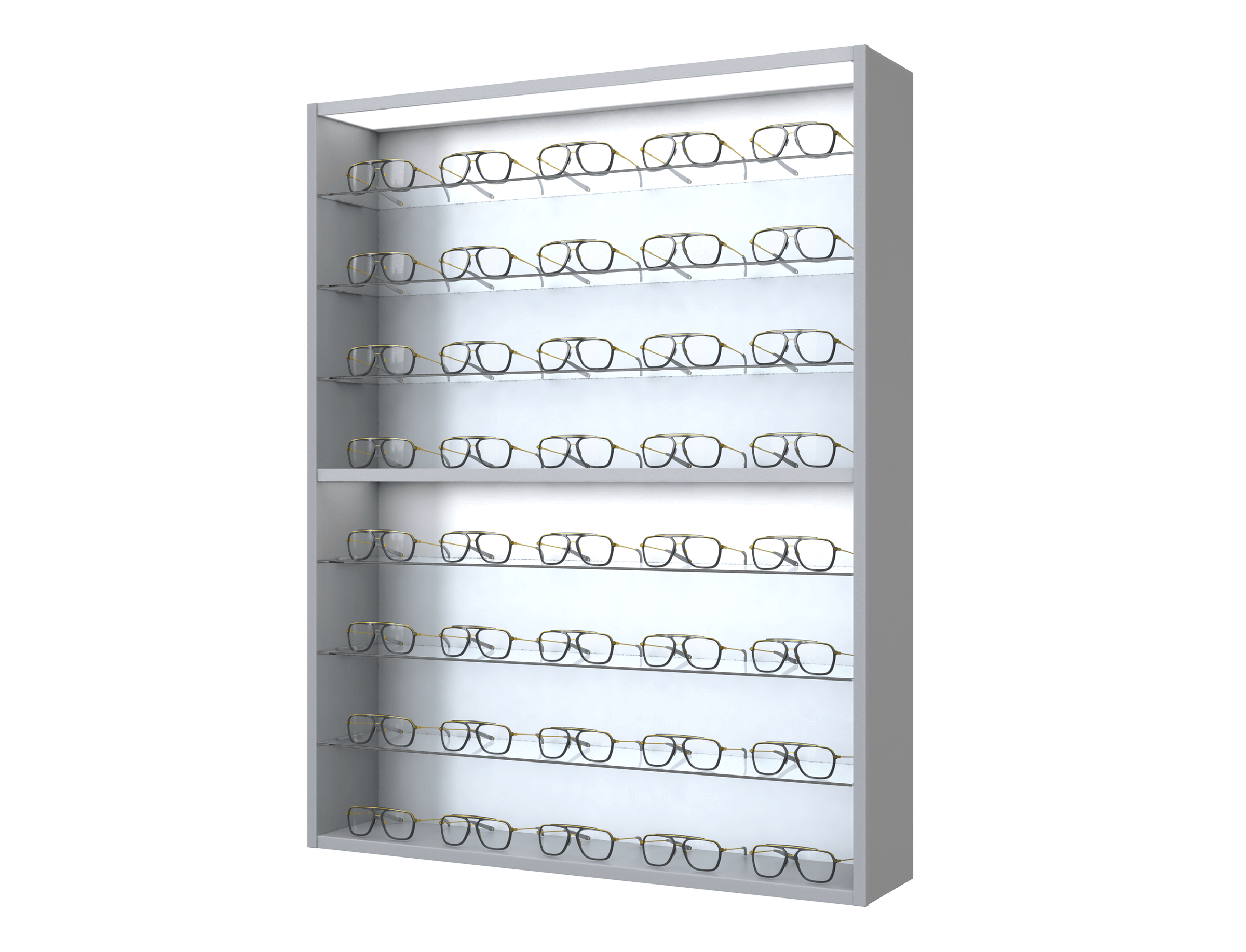 glasses stand

CARRÉ GLASS SHELVES WITH TOP PANEL LIGHT

This glass shelves glasses stand is the ultimate transparent eyewear display which integrates easily in your optical interior. Combine this eyewear stand with other Carré eyewear displays to create your own unique eyewear wall which expresses your shop identity.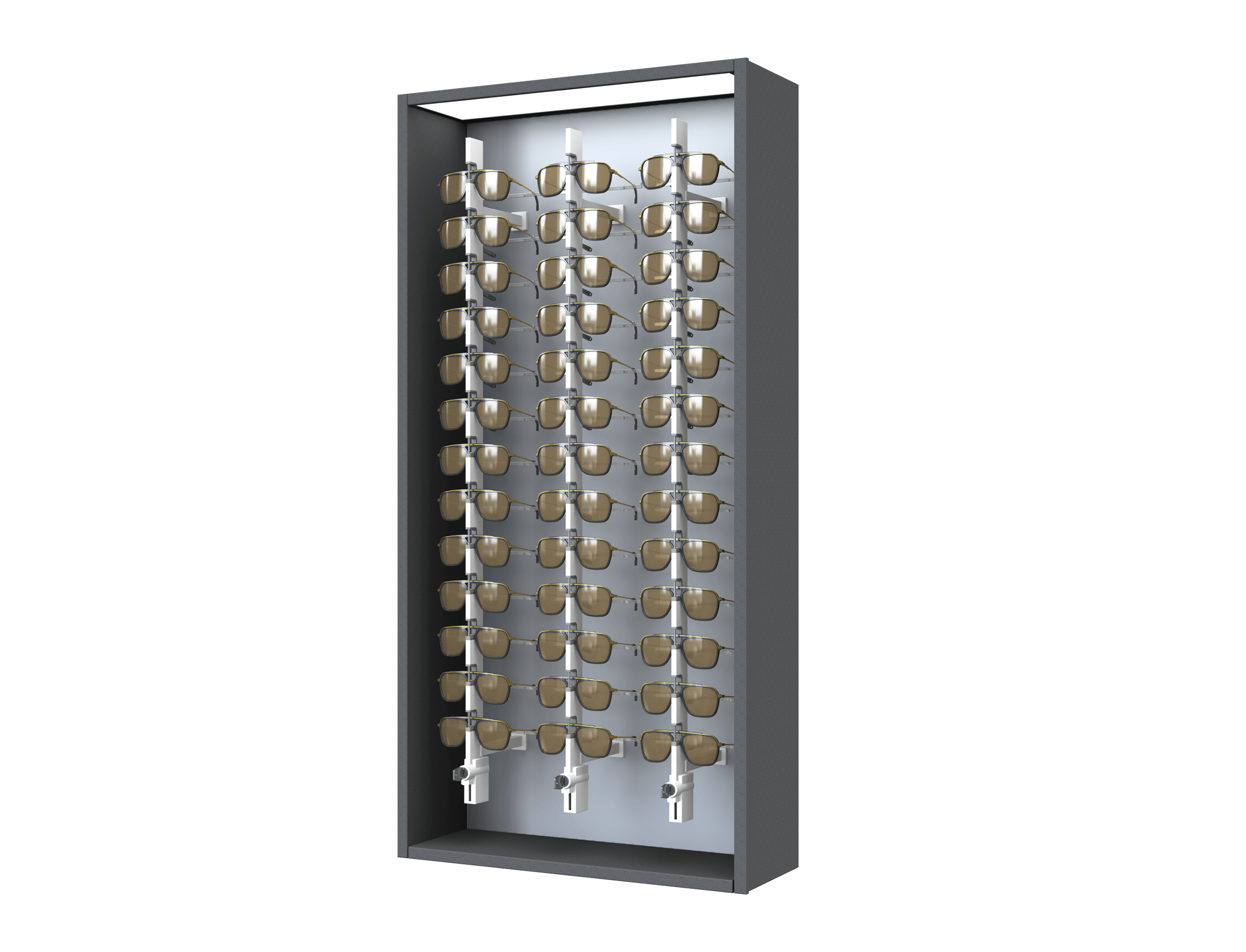 sunglasses stand

CARRÉ WITH INTERGRATED LOCKABLE RODS

This sunglasses stand, with key-locked or remote-locked eyewear rods, is especially used in places to present in high capacity your complete sunglasses collection. This locked sunglasses display makes sure your frames are secured for you to feel carefree.
NEED MORE INFORMATION?

Do you need more information? Do you like to get in contact with us?
Please send us your mail or inquiry, or contact us to book a meeting in our showroom or digitally. In these meetings, you will learn the various functionalities of our products and the best way to integrate any Top Vision product into your own store concept.


we design with beauty & simplicity
you are free in your store creation