ABOUT OPTICAL SHOP DESIGN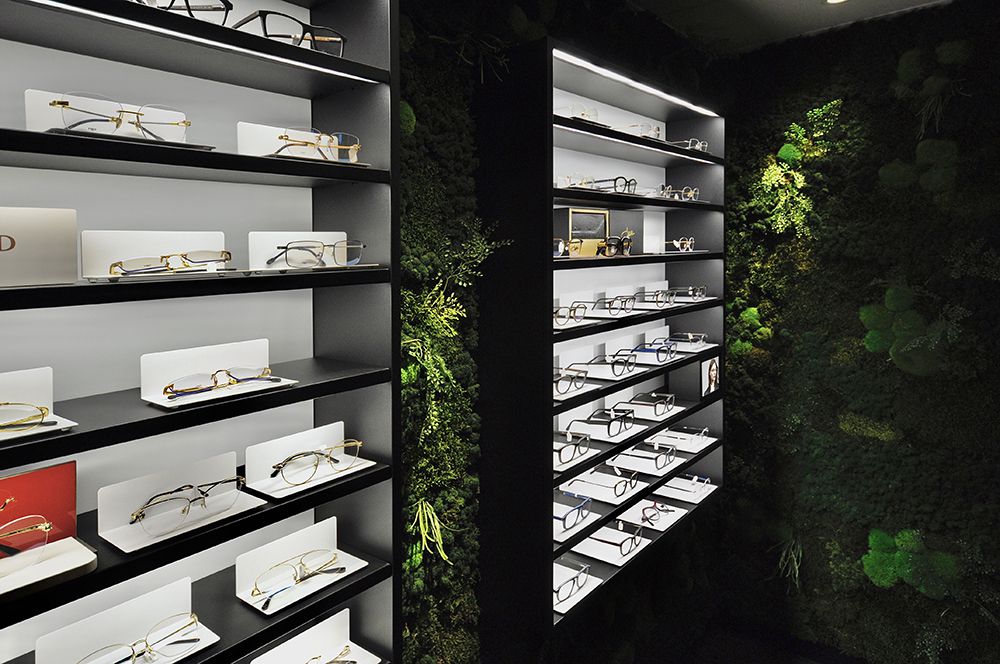 optical shop interior
CREATE YOUR EYEWEAR DISPLAY

A complete rebuild of your optical retail store can be a huge investment. In general, we see that optical retailers will do a complete refit every twelve years, but it is necessary to make frequent large-impact changes with smart investments that will boost your eyeglasses sales performance.
In order to give you the flexibility and freedom to refit smaller parts of your optical store, we have the knowledge and experience to talk you through countless of possibilities and examples to recreate your new in-store eyewear experience.
Top Vision Instore has developed its own unique glasses wall display with shelves, in different sizes and colours. Our Carré eyewear cabinets feature glasses displays with either "steel shelves and integrated LED light", or our eyewear cabinets with "glass shelves that are illuminated via a top panel".
For the most unique and luxurious display solution, check out the
Carré One remote lockable steel shelves
displays.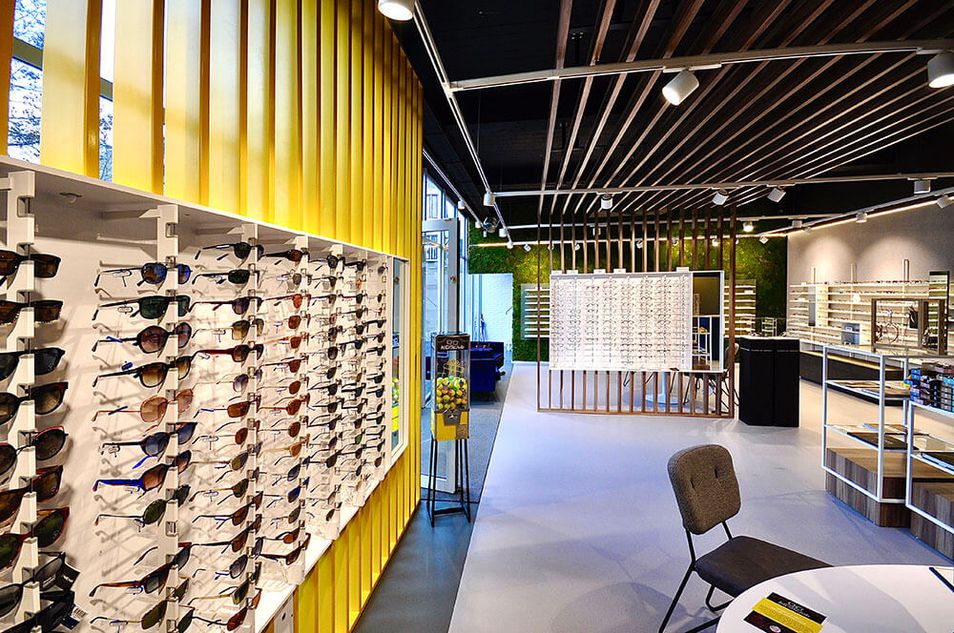 OPTICAL STORE DESIGN
CHOOSE YOUR IDENTITY


What you as a company stand for matters. That's how you distinguish yourself and attract your target group. We believe that your identity and company values should be felt throughout the retail store experience.

Join us on a journey to determine your identity and translate it into your own optical store concept. Together we will go though
a step-by-step process to create the perfect store environment where both you and your customers feel ultimately at ease.
We start with creating mood boards, which are a powerful tool to determine the essential elements of your optical store concept. Who do you want to be as a company? Which materials, colours, and combinations embody your company identity?
We would like to contribute realizing who you really are!

Take a look at various examples we created and used for several new optical store concepts.
The Carré eyewear cabinets with steel shelves and integrated LED is the perfect open eyewear display for your glasses.
If you are in need of a high-capacity eyewear display to present full collections, then integrating eyewear rods is the most common way to achieve the best result.
The Carré One remote controlled lockable eyewear shelves let your eyewear collection shine, while you can carefree connect and chat with your customers.
OPTICAL FURNITURE

horizontal or vertical eyewear displays
Our wide range of optical display products consists of modular building blocks, which are the go-to solution when looking for the best eyewear presentation. These unique technical solutions with their neutral design, increase employability and strengthen the individuality of your optical store concept.

The result is a unique, technical, and sustainable optical presentation, in many variations. We offer larger and smaller eyewear cabinets for your wall, in open or lockable models. Of course, we also offer components like frame bars, lockable eyewear shelves, or individual frame holders, and many more.

Visit our webshop and see for yourself which glasses display suits you best!
CHOOSE YOUR NEW GLASSES STAND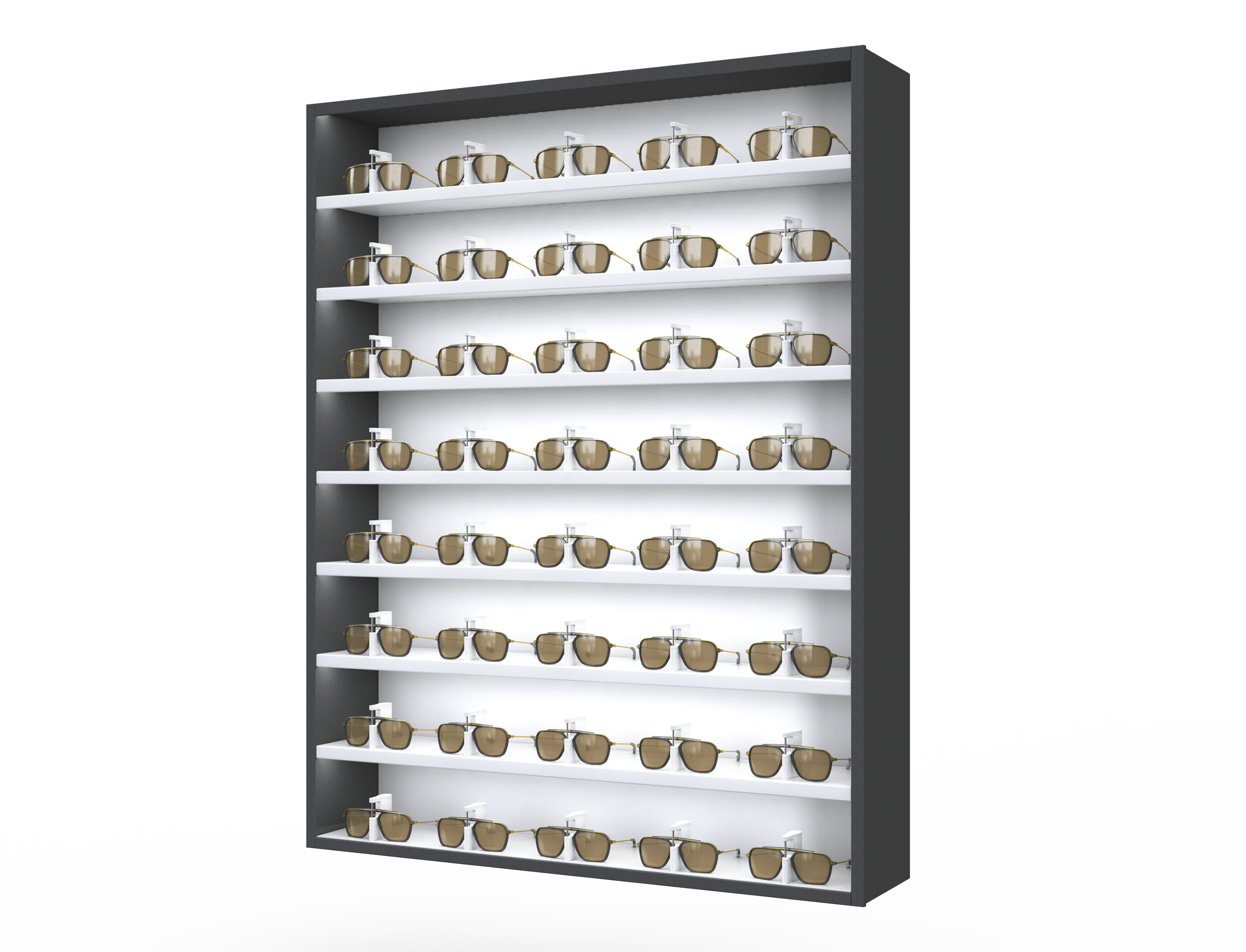 GLASSES DISPLAY locked

CARRÉ ONE REMOTE LOCKABLE SHELVES
This new glasses display, with unique remote lockable shelves, creates the ultimate luxury feeling as an eyewear display. Your high-end glasses collection is safely secured, while our integrated LED-lighting makes sure that your frames shine.

glasses display

CARRÉ STEEL SHELVES WITH INTEGRATED LED

This glasses display with steel open eyewear shelves, and integrated LED-lighting per shelf to make sure your frames stand out, is the ideal eyewear cabinet to showcase your unique eyewear collection. Use our accessories to highlight your frames even more.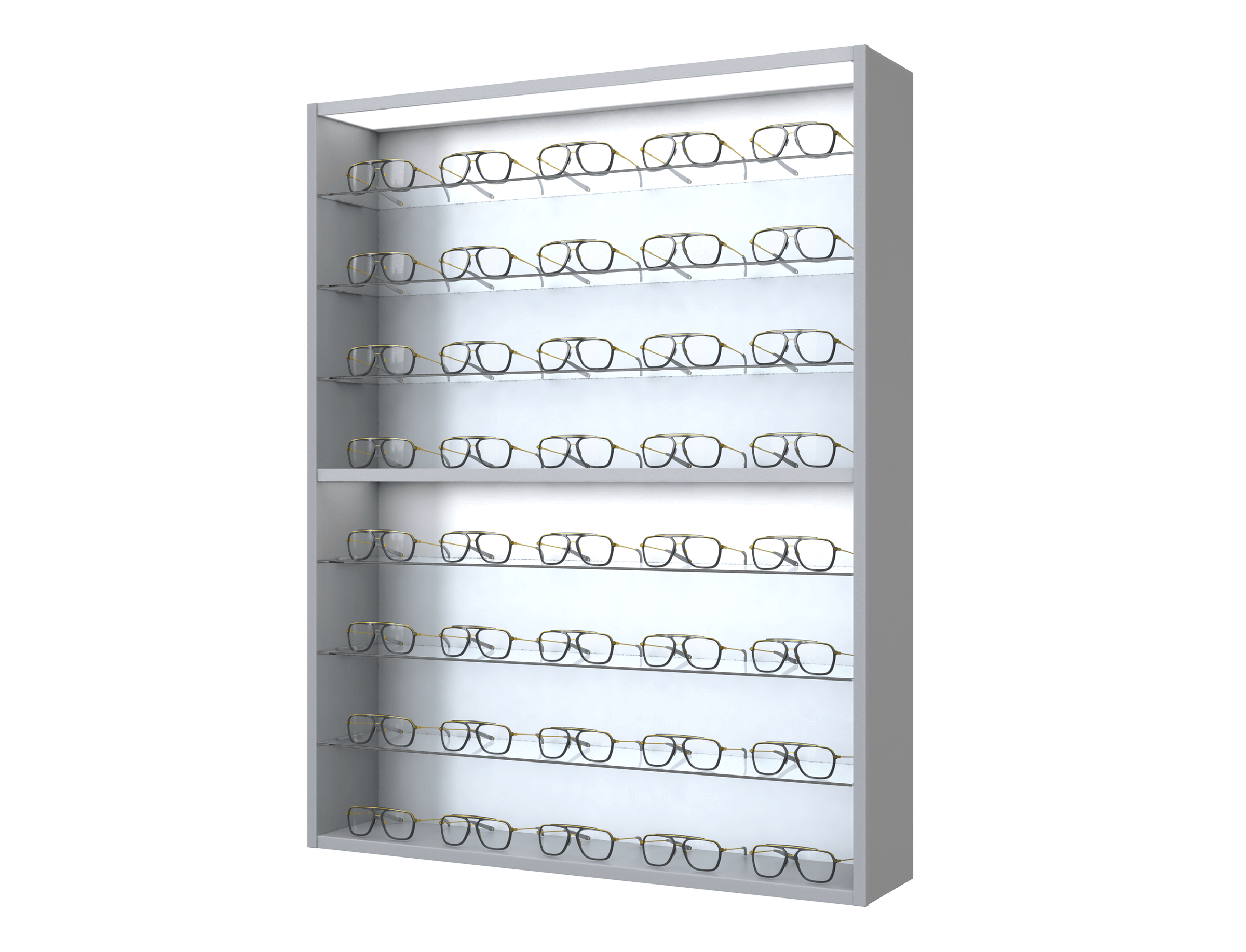 glasses stand

CARRÉ GLASS SHELVES WITH TOP PANEL LIGHT

This glass shelves glasses stand is the ultimate transparent eyewear display which integrates easily in your optical interior. Combine this eyewear stand with other Carré eyewear displays to create your own unique eyewear wall which expresses your shop identity.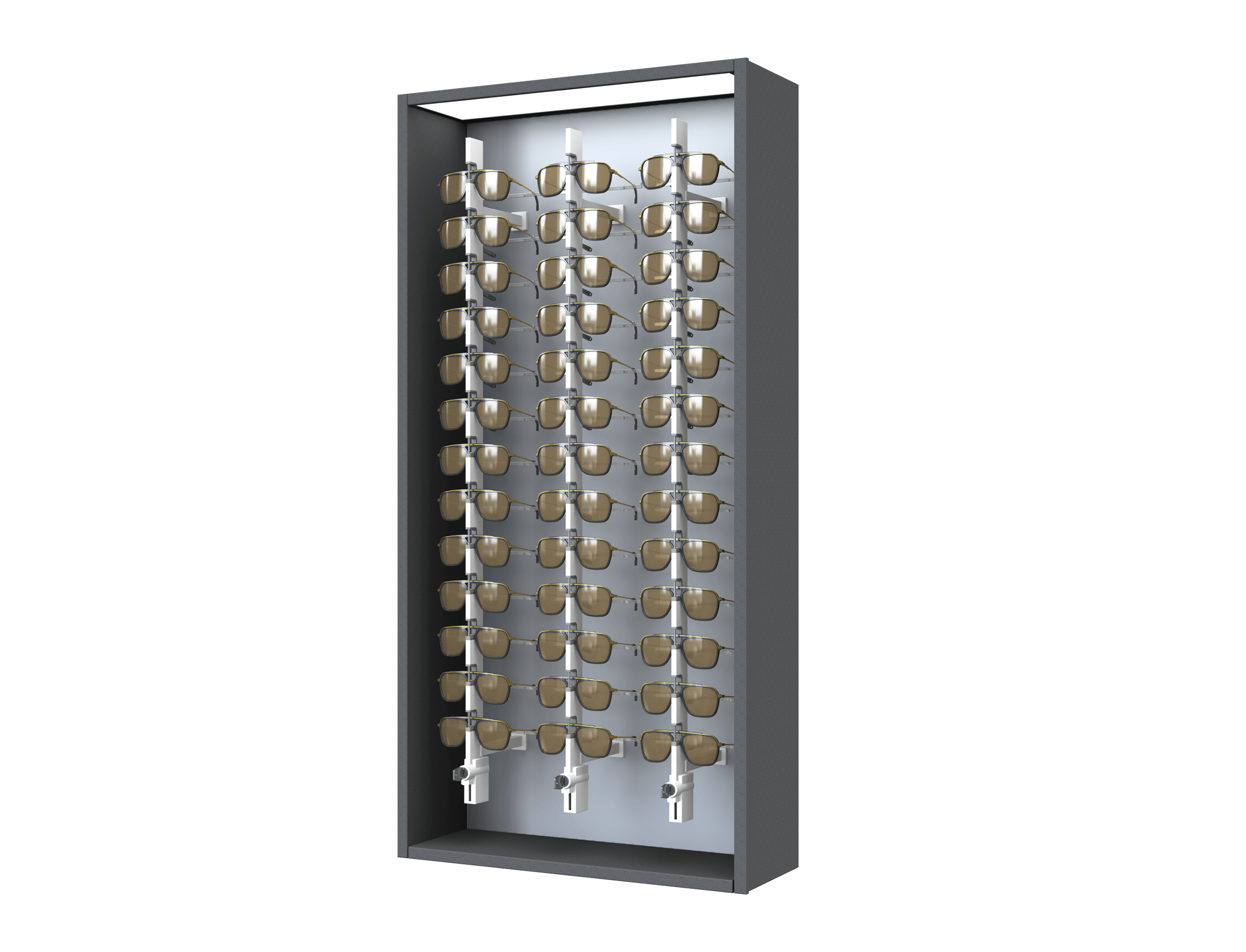 sunglasses stand

CARRÉ WITH INTERGRATED LOCKABLE RODS

This sunglasses stand, with key-locked or remote-locked eyewear rods, is especially used in places to present in high capacity your complete sunglasses collection. This locked sunglasses display makes sure your frames are secured for you to feel carefree.
NEED MORE INFORMATION?

Do you need more information? Do you like to get in contact with us?
Please send us your mail or inquiry, or contact us to book a meeting in our showroom or digitally. In these meetings, you will learn the various functionalities of our products and the best way to integrate any Top Vision product into your own store concept.


we design with beauty & simplicity
you are free in your store creation