ALUMINA EYEWEAR RODS // IN-DEPTH PRODUCT INFORMATION
why choose our ALUMINA eyewear rods

Seamless integration in own store concept

We were looking for an eyewear rod with a high capacity that could be easily integrated and blend in into any retail interior. The column should not be dominant and maintain focus on the eyewear within the store's identity. We wanted a stronger durable construction, without any separate pins or hooks, so we opted for a uni-body structure with steel pins that move up and down in a profile. It had to be all about the frame and therefore we chose a technology where the locking hook is not visible when the display is in the un-locked position.
Durable, reliable lockable solution

This vertical wall presentation with its minimalistic "Dutch Design" is an architectural eyewear display with a swiveling mounting set. The column is fitted with a strong motor or key lock that is integrated at the bottom of the rod so that is easily accessible for service, guaranteeing years of trouble-free use.
Most used eyewear rod in the world

The Alumina column is the most widely used column in the optical industry. This is not only due to its design, which means that it can be used in many forms in any retail interior, but also to its technical features making it the most reliable eyewear display.
Wide variety

Alumina eyewear rods are available in black or white and with a capacity of 7 to 18 frame positions, unsecured or secured with a key or remote control.
REMOTE controlled eyewear rods
The remote-controlled displays offer the ultimate ease of use and a high-level customer experience.
The design and application of both mechanical and electronic components, including their software updates, guarantee a long product life.
GUARANTEED LONG PRODUCT LIFE
SEAMLESS INTEGRATION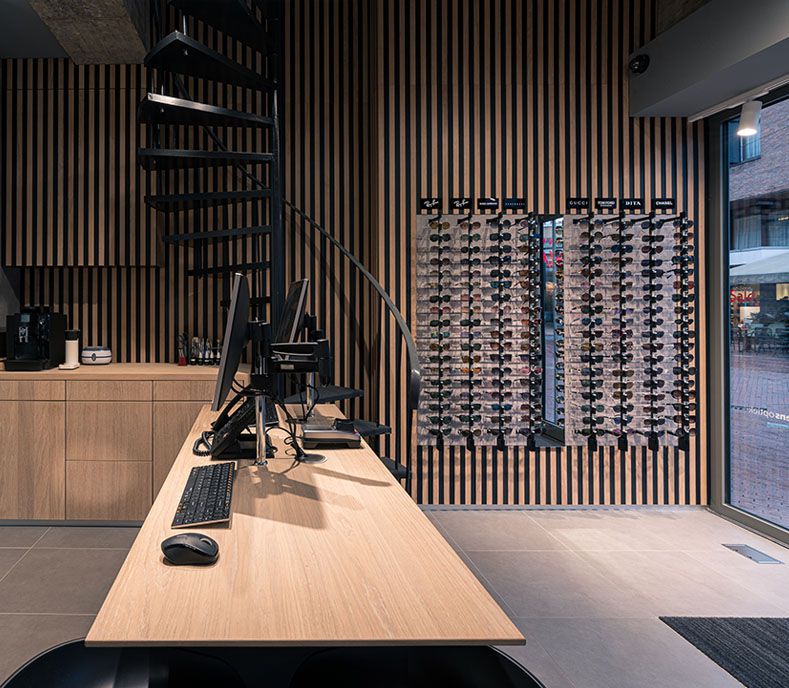 ULTIMATE EASE
With a push of the bottom, all eyewear rods can easily be opened and closed, and each store is given its own personal code.
The rods can be programmed into separate groups, which allows you to easily lock or unlock a specific collection with a single button, or you can use the main button that is assigned to all the rods in your store.
ULTIMATE EASE
HIGH LEVEL CUSTOMER EXPERIENCE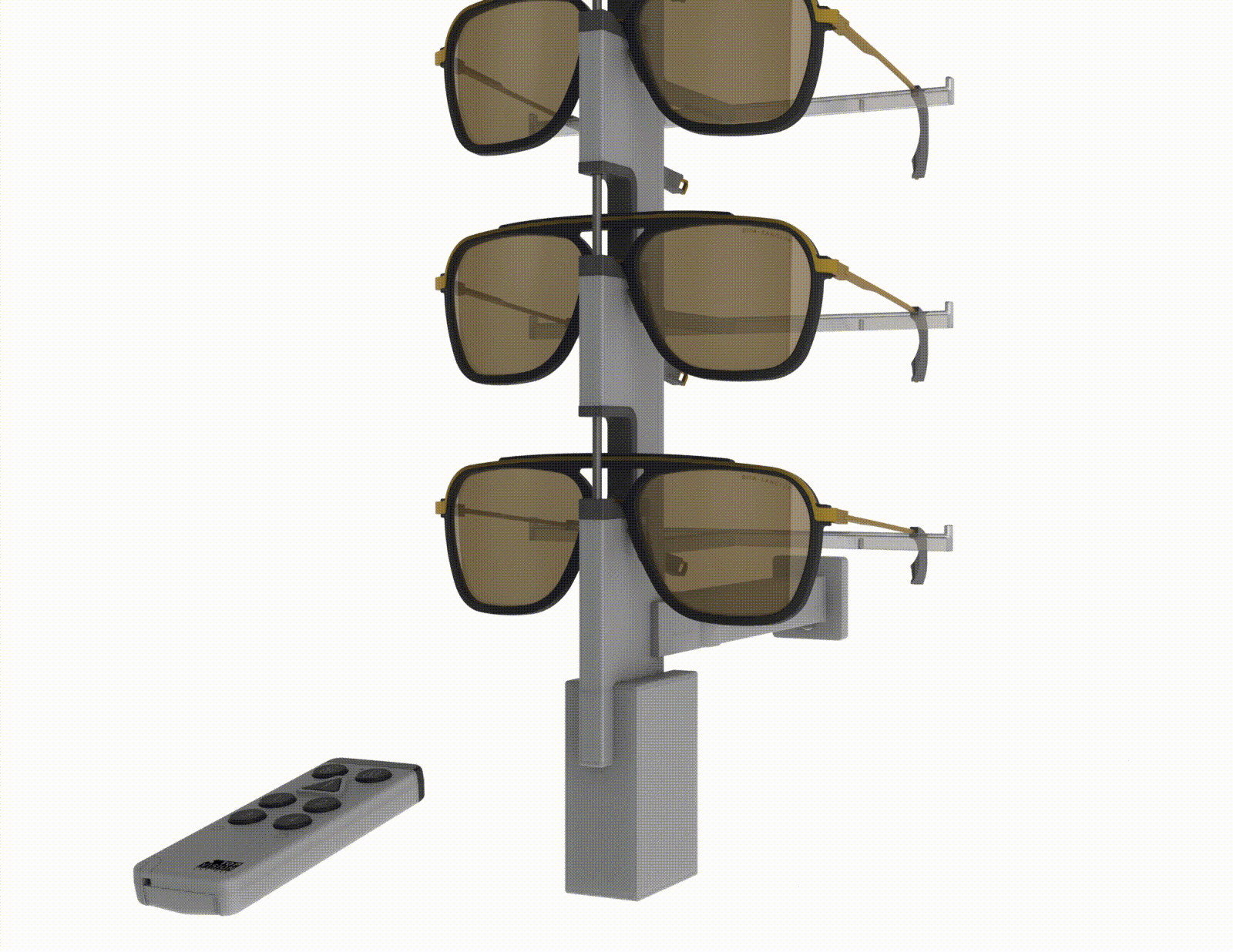 KEY-LOCKED GLASSES DISPLAYS
The key-locked version of our Alumina eyewear rods uses an efficient locking mechanism that delivers exceptional durability.

These manually operated displays are user-friendly and open and close smoothly. Each rod is provided with a reliable key.


DUTCH DESIGN

UNI BODY STRUCTURE

SECURITY PIN DISAPPEARS WHEN OPEN

INTERCHANGEABLE LOCK
NON-LOCKED ACCESSIBLE PRESENTATIONS
The non-locked version of the Alumina Eyewear rods is an efficient solution for presenting eyewear in an accessible way.
These rods ensure stable positioning of the eyewear. Especially used for high-volume eyewear presentation.
ACCESSIBLE
STABLE POSITIONING
VERTICALE PRESENTATION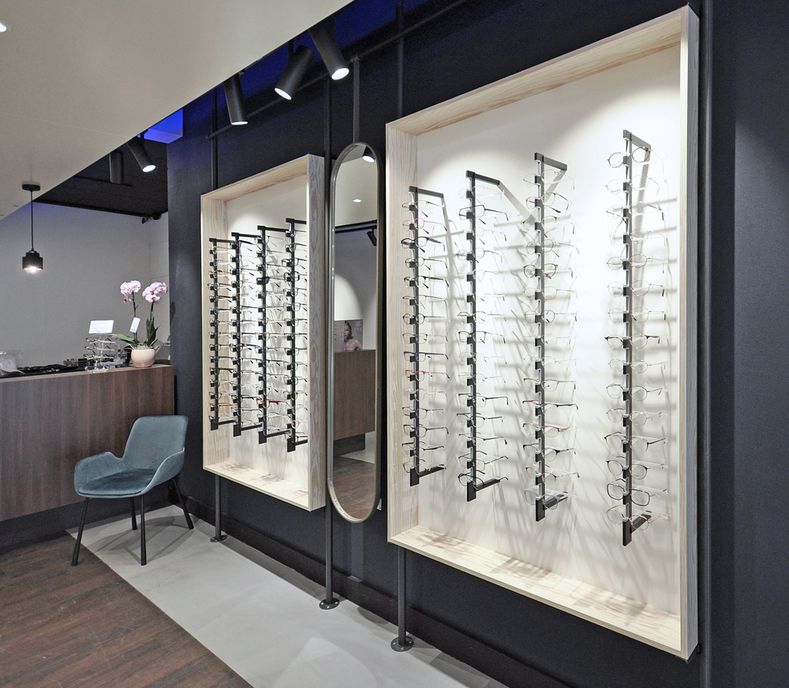 How do our EYEWEAR RODS operate
The mechanical components within this unibody structure are linked together within this solid housing, ensuring smooth running technology for a long lifespan.
When opened, the reinforced steel pin "disappears" within the rod, focusing the attention on the eyewear.
SMOOTH OPERATION
ENERGY EFFICIENT
INVISIBLE SECURITY WHEN OPENED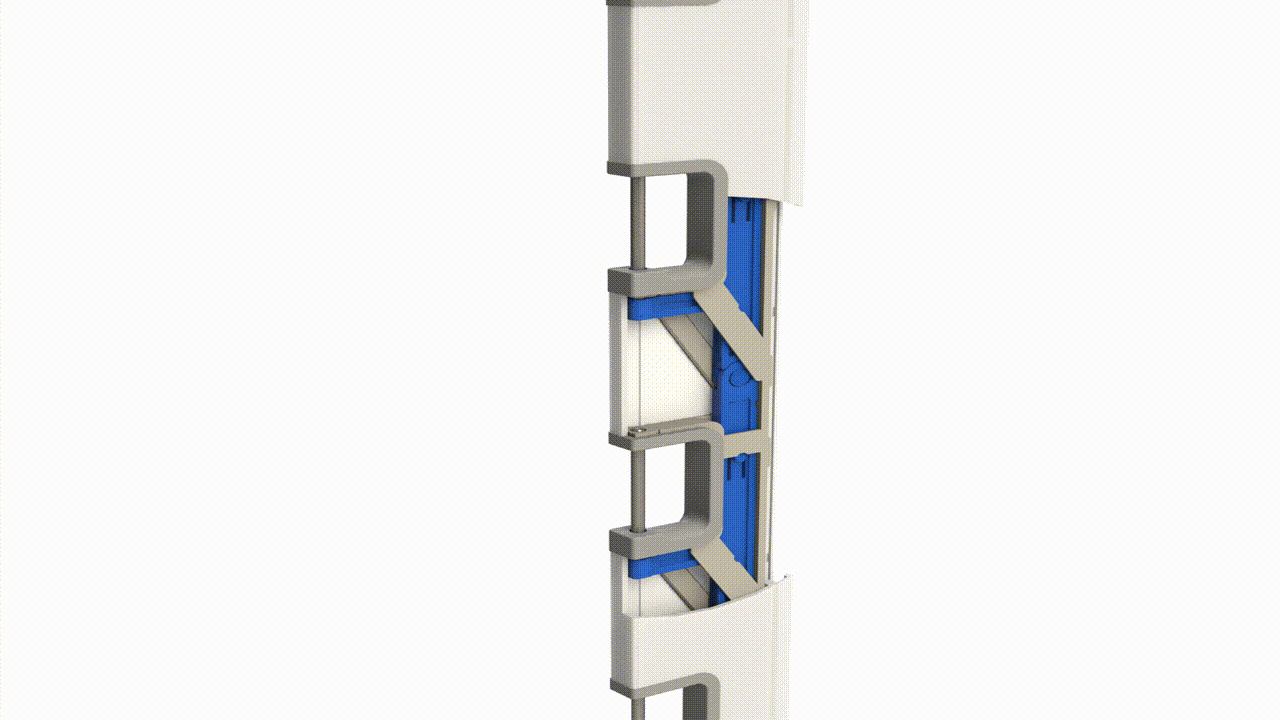 HOW TO CONNECT YOUR EYEWEAR RODS
The LX is a high-end remote controller that is user-friendly and highly reliable. Its clear display allows easy programming, servicing, and error detection.
The LX control unit that drives the Alumina eyewear rods and can control up to 8 columns.
There are various programming features for each controller. For example: in such cases when a mirror in your store reflects the infrared beam there is a chance that more groups will open at the same time. The grouping function solves this problem.
EASY PROGRAMMING
CLEAR DISPLAY
ENERGY EFFICIENT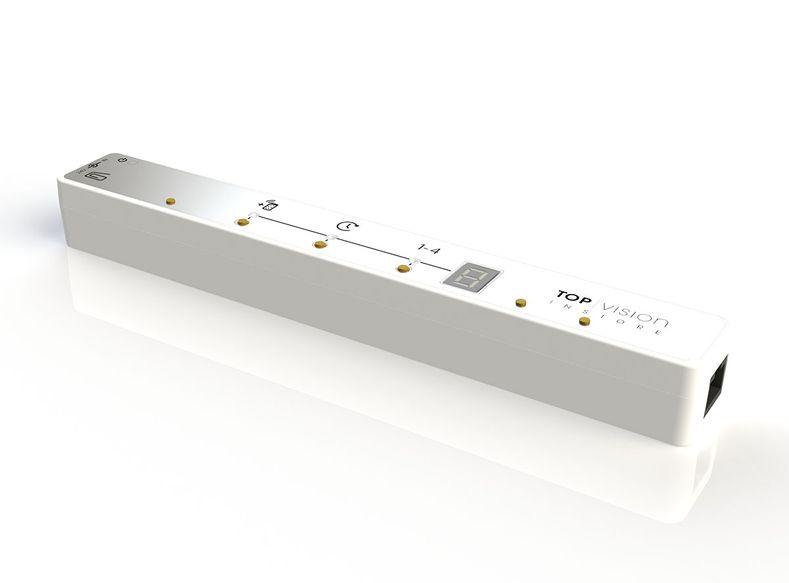 DURABLE UNIBODY STRUCTURE
Alumina eyewear rods feature a unique and patented unibody structure that ensures rigidity and reliability.
RIGID UNIBODY
PATENTED TECHNOLOGY
DURABLE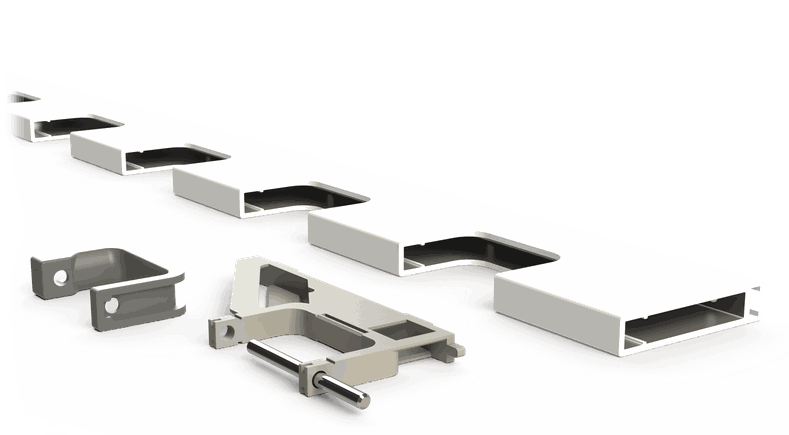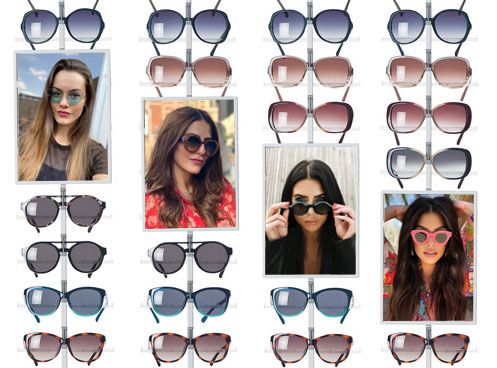 EYEWEAR RODS ACCESSORIES
Alumina eyewear rods can be fitted with accessories that convey your message, and are available in two different sizes. An A5-sized version that can hold optical campaign images or a mirror, or a business-card-sized version that can hold a logo card
for optical brand communication.
Both versions allow easy interchanging of the image cards and positioning onto the rods
.
HIGHLIGHT SPECIFIC PRODUCT RANGES
SEGMENTATE COLLECTIONS
CREATE BRAND AWARENESS
Please select the product below.